Testimonials of Service Contractors Who Have Implemented The 7-Powers
Matt Thompson, owner of Gold Star Service on Long Island, New York, knew he needed operating manuals. The problem? He was busy running the company and didn't have the bandwidth to make it happen. At my Build Your Operating Manuals program in 2017, Matt learned how to customize and rollout the three key manuals—CSR, Dispatcher, and Technician. And it's made a huge difference in his company. Will yours be next?

Service Contractor Operations Success Gallery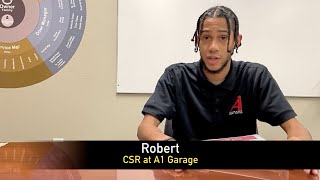 The Manuals Help in Many Ways
The CSR, Sales, and Tech manuals have helped in so many ways at A1 Garage Door Service.
Robert, Anissa, Daniel, and Tara, A1 Garage Door Service