THE 7 POWERS
Al Levi's Standard Operating Procedures For Contractors.
Create SOPs For Your Contracting Business With The 7 Powers.
---
PLANNING POWER
OPERATING POWER
FINANCIAL POWER
STAFFING POWER
MARKETING POWER
SALES POWER
SALES COACHING POWER
Mastery of these seven simple powers will allow you to regain control of your contracting business and run it with less stress and more success.
WANT A JUMPSTART? GET THE 7PC JUMPSTART GUIDE.
Learn the basics with this handy guide. 
Includes actionable advice you can use to start improving your contracting business today!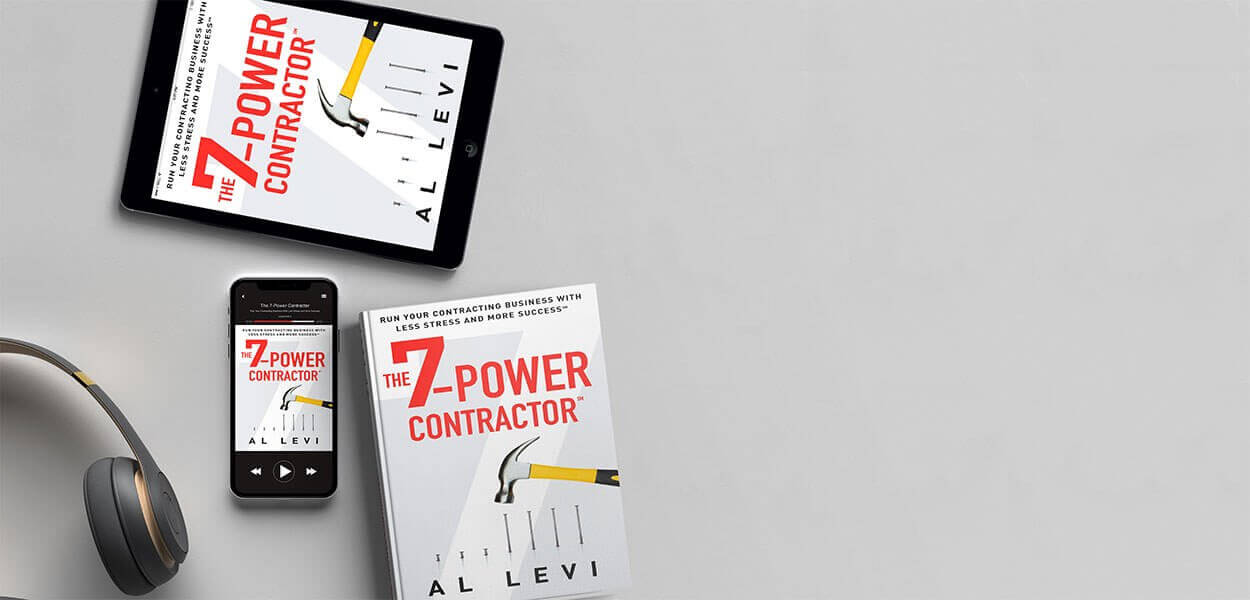 THE 7-POWER CONTRACTOR BOOK
Hundreds of contractors have achieved less stress and more success in their businesses by applying my seven simple business powers.
If you're spending most of your time at work putting out fires…frustrated with employees who don't do the job properly…tired of your phone blowing up with questions and crises whenever you try to get away…and wondering how you'll ever change all that—this book is for you.
LEARN MORE ABOUT THE 7-POWER PROCESS
Why am I so focused on standard operating procedure manuals when there are six other powers? The reason is that for most service contractors, operating manuals (a big part of Operating Power) is what changes their service contracting business the fastest.
You're crazy busy so I've packaged up my proprietary procedure templates with an online contractor course that makes SOPs easy to edit, roll out, and keep in your culture. Not only do you get 90 percent done procedure manual templates, you get an online course created specifically for busy contractors.
My Signature Operating Manuals System will teach you how to create SOPs that can help you run your service contracting business with less stress and more success. My operations manuals have been implemented by dozens of owners of service contracting businesses over the last 18 years and can help you achieve success. Learn more about my Signature Operating Manuals System today.
I also know your first, second, and third biggest problem is finding great techs. Luckily, I've solved that for hundreds of my clients—and I'm about to solve it for you. Click here to learn more about my new Signature Staffing System program.