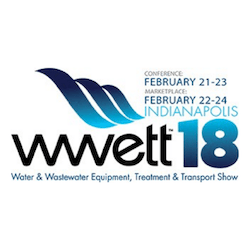 Going to the 2018 WWETT Show? Great! Want to learn how to have less stress and more success in your contracting business? Especially how to find great techs? Yes, you do!
Al Levi, The 7-Power Contractor and CEO of Zoom Franchise Company, tells you how in TH18 – Wouldn't It Be Great to Run Your Contracting Business With Less Stress and More Success? at 10:30a.m., Thursday, Feb. 22. Al is known for his practical and actionable advice. Don't miss this!
While you're at it, please plan to join Ellen Rohr, President, Zoom Franchise Company, for her talk WE09 – How To Be a GREAT Boss at 8:30a.m., Wednesday Feb. 21 as well.
And be sure to stop by the Zoom Drain Booth (5452) and get in on their  cool "Main Drain Event" obstacle course challenge.
The WWETT Show—Water & Wastewater Equipment, Treatment & Transport Show—is the world's largest annual trade show for wastewater and environmental service professionals.
To register for the 2018 WWETT Show click here.