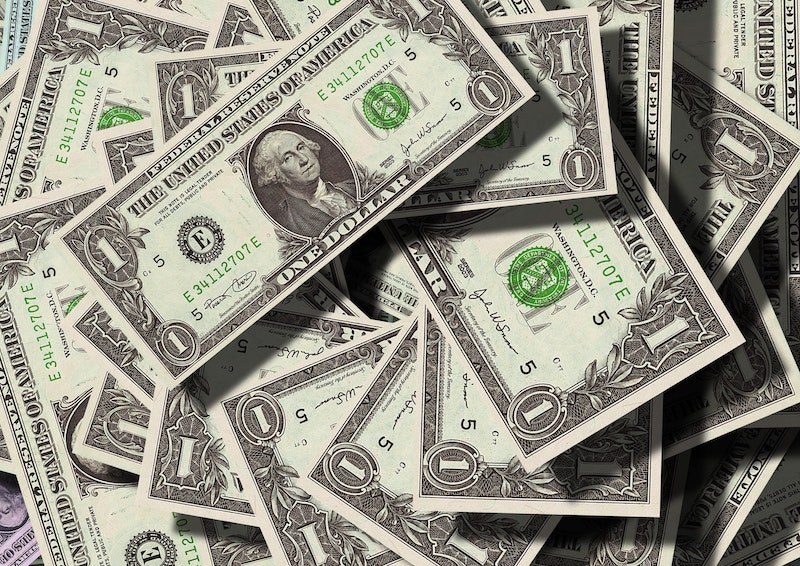 If you've been in the service contracting business for any length of time you know what it's like when business slows down and money gets tight. And if you're like most service contractors, marketing spend is usually the first thing to go!
My dad, Irving, called that "stepping over dollars to pick up dimes."
Why? Because without marketing your phones are going to go dead and/or stay dead.
It might seem counter-intuitive but those slow times are actually the best times to be doing testimonial-based marketing, which I've seen work well not just for my own service contracting business but also for dozens of other contracting businesses ranging from plumbing, heating, cooling, electrical, roofing, garage door service—to name just a few.
To make sure the marketing of your contracting business hits the mark you'll want to focus your time, energy and your money on three main drivers such as:
Laser-focused direct mail pieces that contain great testimonials, sent at least three times over a six-week period. Oversized postcards are the best. Online and email marketing that also leverages great testimonials. Put them on your website, reference them in your blogs and email marketing and in any other content you put out on the Internet to get you found in search.
Targeted search engine marketing (aka SEM) with things like PPC (pay per click) advertising (Google AdWords, etc).
Acquisition of other companies. Be creative. Even a purchase that gains you access to an old customer list with phone numbers can be valuable. You can also look for companies to purchase that would extend your service area. (Note: Having standard operating procedure manuals in place so you can train those people who come over with the company is essential!)
Will all this cost some money? Yes! Will they generate dollars? Yes!
In fact, your goal needs to be to make your phone ring with more calls than you can handle.
That's because having more opportunities than you need is what will finally enable you to be picky about what work you pursue and how much you charge.  If your phone isn't ringing off the hook, you're not likely charging what you deserve and need to be paid to operate a highly profitable business.
Your goal is to make phone ring in a way where you will end up with these three (critical) things:
The right amount of calls
From the right customers
At the right time
One trait the best contractors I've worked for have in common is they don't wait until they slow down to work on making the phone ring. And they certainly don't cut back on marketing if they do, in fact just the opposite.
How do they do it? For one they know if you wait until the slow season to market, then it's too late. And if you pull back on your marketing because you're already busy, it's going to come at a cost later. To make it all work the way it should you must be proactive.
To do this, you'll want to create a marketing calendar and fill it with activities to push out your message to people—to make sure that phone keeps ringing.
Select your favorite software calendar—Outlook or Google Calendar— something that is sharable with others. This calendar will house your marketing goals, due dates, and each marketing effort broken into individual tasks that need to be accomplished.
Let me give you an example. Imagine it's the beginning of April and your goal is to make sure the phone keeps ringing off the hook during what you know can be the shoulder season (aka the end of heating and before the cooling season). You decide a series of direct mail postcards is the way to go.
You want prospective customers to receive or "be touched by" this postcard and its message three times in a six-week time frame well before mid-May.
To achieve this, you need to do the following:
Identify the service area you plan to mail to. (Hint: narrow down the areas you're going to mail to and the demographics so you get the most bang for your buck by purchasing a list that will fit. This will allow you to have about 1,000 really good prospects for this first test marketing. You can get good mailing lists from providers such as infousa.com or coleneigborhoods.com.)
Obtain three really good testimonials and pictures from happy customers in that service area plus a signed release that gives you explicit permission to use them.
Decide when you want each mailing to go out.
Get postcards designed and printed.
Pro tip: This concept is good pretty much any time of the year. It's always been good marketing advice though to try and avoid mailings November 10th to December 31st because your postcards will be lost in the crush of holiday mail!
Instead, let's say you want the third mailing to go out by May 10th. That means you need to work backwards from there.
Third mailing May 11th, second mailing April 27th and first mailing April 13th
Get postcards designed and printed by April 5.
Send copy and testimonials, photos etc. to designer/printer by March 20.
Obtain testimonials and releases by March 15.
Identify service area and mailing list for that area by March 2.
Start planning specific marketing goals and strategies on March 1.
Put all these dates on the calendar. (Do you see what we did there?) Now, all you have to do is execute.
When you do marketing this way you have a much better chance for the phone to ring off the hook and to experience what it's like to finally be getting the right amount of calls, from the right customers, at the right time—so picking up dollars (instead of dimes) is not the exception but the new and very welcome rule.